Hair Loss is a condition that affects millions of people each year.
According to the NHS, 70 per cent of women over the age of 70 experience female-pattern baldness, while male patterned baldness affects around half of all men by the age of 50, typically starting in the late twenties to early thirties.
The causes vary, as hair loss can be the result of a number of lifestyle factors, ranging from diet to stress which in pandemic times can seriously aggravate.
Understanding the possible reasons can help choosing the best approach and what is available to help.
What are the different types of hair loss?
One of the most common types of hair loss in women is androgenic alopecia, or reduced hair volume. This type of hair loss characterises as a slow, gradual and progressive reduction in hair density, where hair follicles become smaller and hair becomes finer with each hair growth cycle. It is progressive and in the majority of cases genetic.
Another type of hair loss, which can happen to anyone is Reactive or sudden hair loss. Characterised by rapid and severe hair loss, it results in a sudden and large number of hairs moving from the growth phase (anagen) to the shedding phase (telogen) in the hair cycle.
In the telogen phase, strands may fall out and shed – approximately 80 to 100 hairs a day from a healthy head of hair, but if your growth cycle is disrupted, you can experience hair loss and thinning triggered by metabolic imbalances, illness or improper nutrition.
What can cause hair loss?
Reactive hair loss most common causes are lack of protein, complex carbohydrates and calories in your diet, also deficiency in vitamins D, B12, iron or zinc, as well as hormone changes especially during menopause, pregnancy and postpartum.
Stress is also a major factor when it comes to hair loss, as it can increase androgen (male hormone) levels. As your scalp tries to regulate male hormone levels, hair follicles become more sensitive, which often results in hair loss. Stress can also impact how your body absorbs nutrients. This, alongside skipping meals or eating foods with little nutritional value, can cause a nutrient deficiency, a common cause of hair loss.
Stress hormones can also disrupt the skin's barrier function and trigger skin irritation and inflammation. Your scalp may also get itchy, flaky and overly sensitive and greasy when you are going through a stressful period.
What lifestyle changes can you make?
Hair cells are the second fastest-growing cells our body makes and its nutritional requirements are very high, so even a small deficiency can cause an imbalance.
Incorporating omega-3s, flaxseed and linseed into your diet, as well as lentils, pulses, beans and oily fish along with exercising helps.
Which products can help?
As well as lifestyle changes, some products are a helping hand to maximise and speed results.
Protein is particularly essential as it is what your hair is made of (keratin), and hardly anyone eats enough protein – at least from a hair growth perspective.
Your body considers your hair as non-essential to survival, consequently it is the first thing to take a hit when your general health, lifestyle or diet is not optimal. For this reason, taking a supplement can help support your hair health.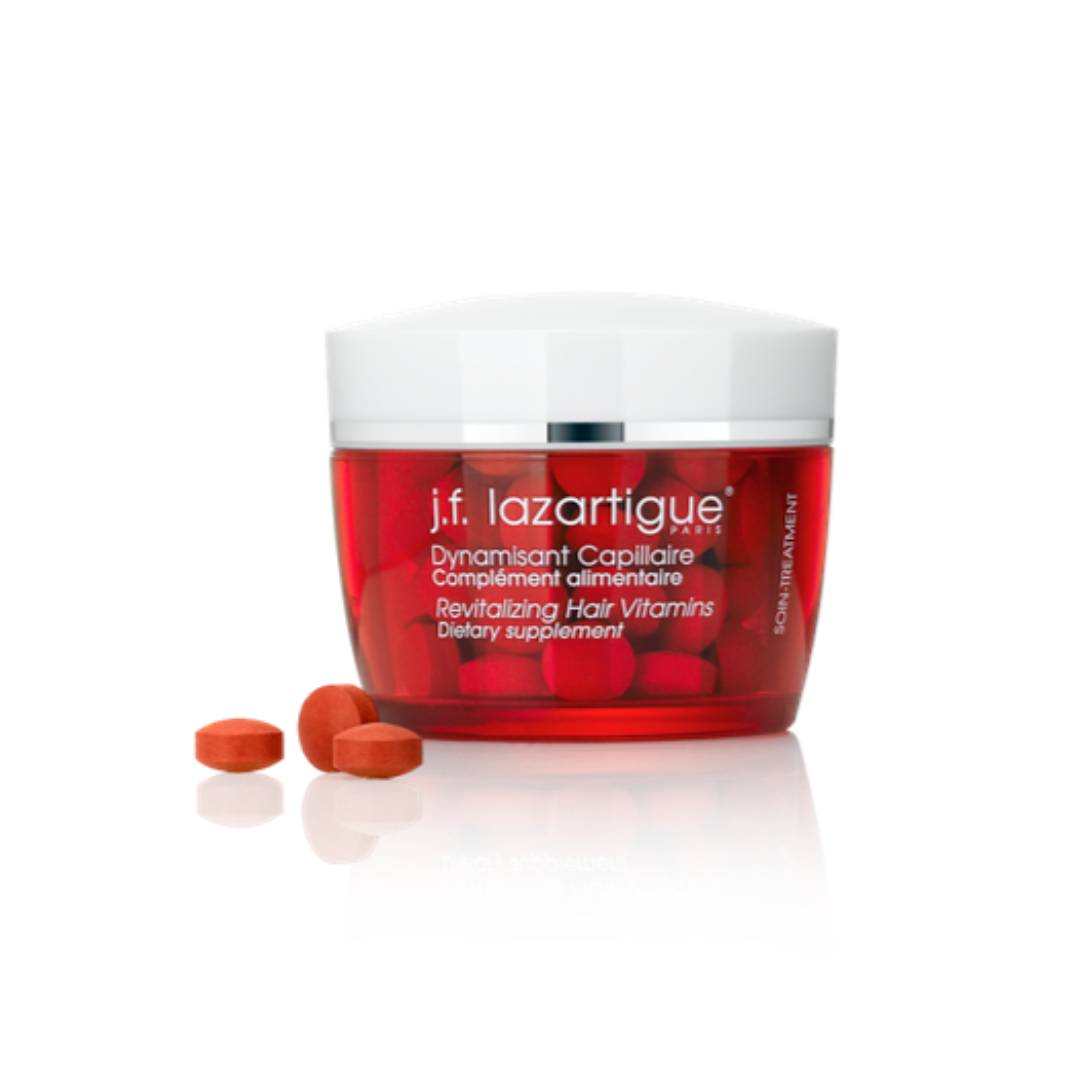 The Revitalizing Hair Nutrients is rich in essential elements for healthy hair, including wheat protein and soy protein. It also includes nutritional supplements to complete diet deficiencies, bringing strength and vitality to weak hair (zinc and vitamins B8). Vitamin B6 for instance, contributes to the production of cysteine, a key component of keratin. Vitamins A and E protect against oxidative damage, while zinc and vitamin B8 help maintain healthy hair restoring its natural beauty.
Zinc protects the scalp, stimulates cells and reinforces the scalp's immune system aiding the prevention of hair loss. Cystein and Methionine provide the necessary amino-acids for hair development. Vitamins of the B group (B2, B5, B8) help prevent hair loss and vitamins A, E protect and stimulate the scalp cells.
Hair loss shampoo or not?
Some experts may undervalue the importance of a good shampoo, believing that watering it down causes the product to lose any benefits. We have a different view based on the fact that the correct shampoo, as part of a treatment, will prepare the scalp and also enhance and speed results of leave-in serums and other treatments. Across the border, no one denies that adequate circulation and cleansing are key to improve the condition of your scalp therefore vital for preventing hair loss. Our verdict: A shampoo alone will unlikely offer a complete solution, but certainly it is a vital part of the solution. The Fortify Shampoo adds essential elements to the hair promoting vitality thanks to the botanical benefits of guarana which strengthens the fiber AND energizes the scalp. It's also enriched with ricinus extract, which improves circulation on the scalp to create an environment favourable to hair growth, making hair more resistant and stronger.

Which scalp serum?
If you're experience progressive hair loss (androgen hair loss as mentioned earlier) we recommend the Thicker Hair Serum.
This serum is enriched with Capixyl ™, a complex of a biomimetic peptide and red clover extract, which increases the size of the hair follicles and is designed to support hair and scalp health, so hair looks thicker, denser, fuller and healthier.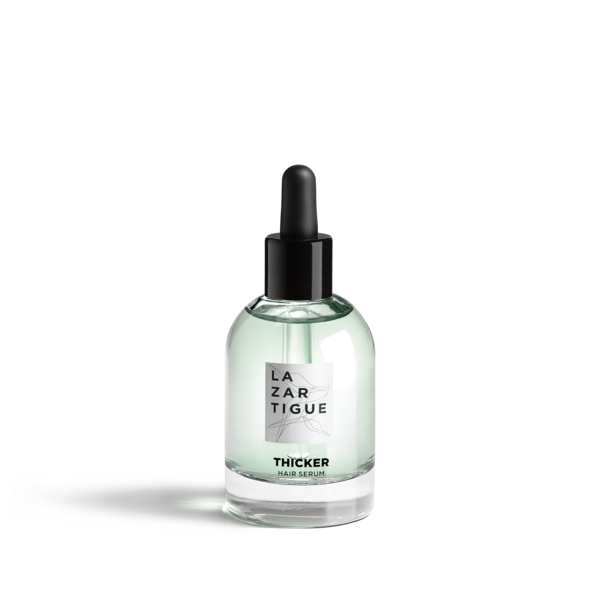 If your hair loss is reactive or sudden the Stronger Hair Serum by Lazartigue would be more adequate because as well as Capixyl™ it contains Neutrazen™ which penetrates the scalp optimally, soothing the scalp thanks to its anti-inflammatory properties. It treats the hypersensitivity of the scalp responsible for the fall in times of stress, hormonal imbalance or change of season. A few drops daily will keep your scalp in tip-top condition.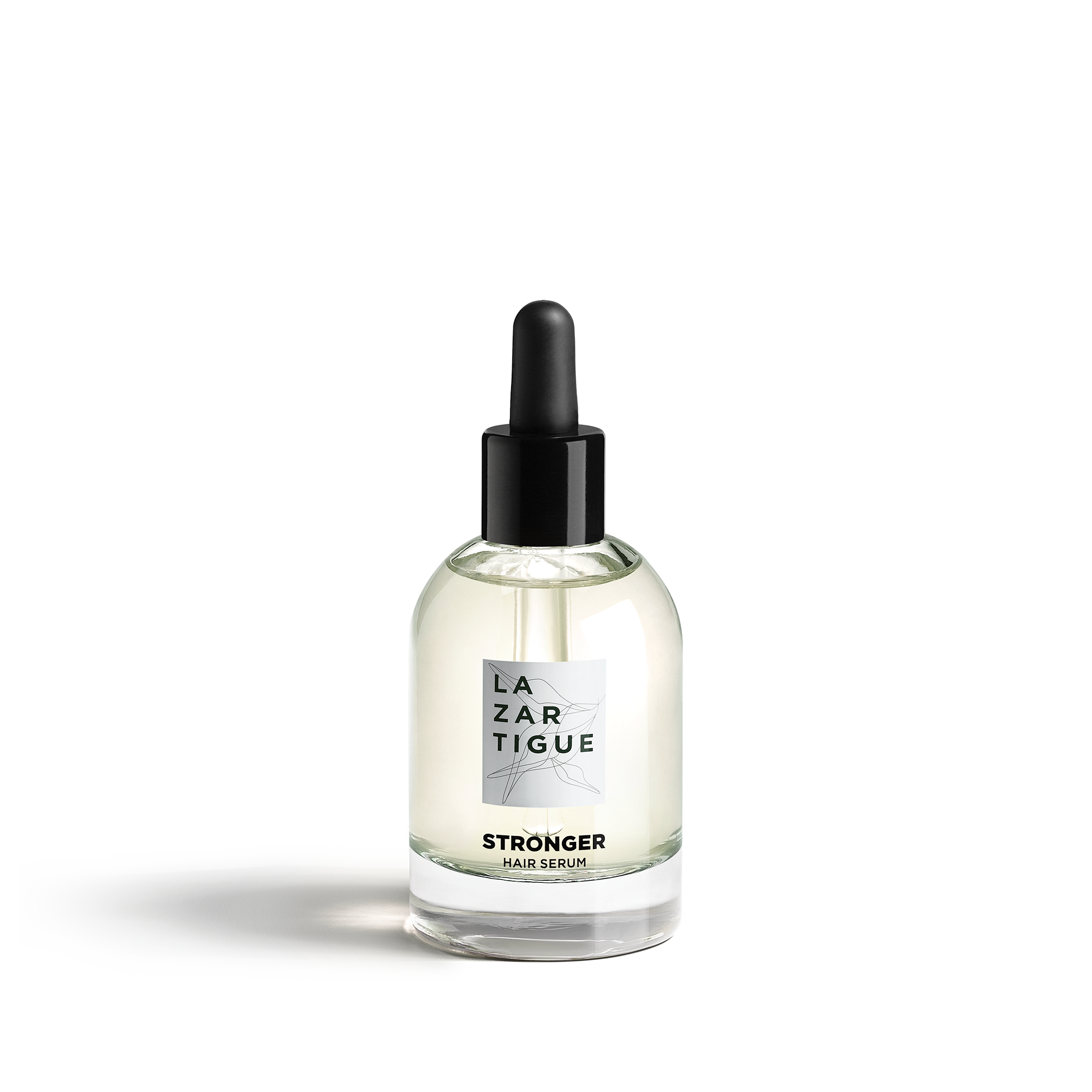 What else can help?
Dry and brittle thinning hair can be restored to health with a weekly hair mask to repair damaged or breaking strands.
The Nourish Light Strengthening Hair Mask with Soy creamy texture coats the fiber and hydrates hair without weighing it down. It revitalises hair improving strength and elasticity, also regaining suppleness and lightness.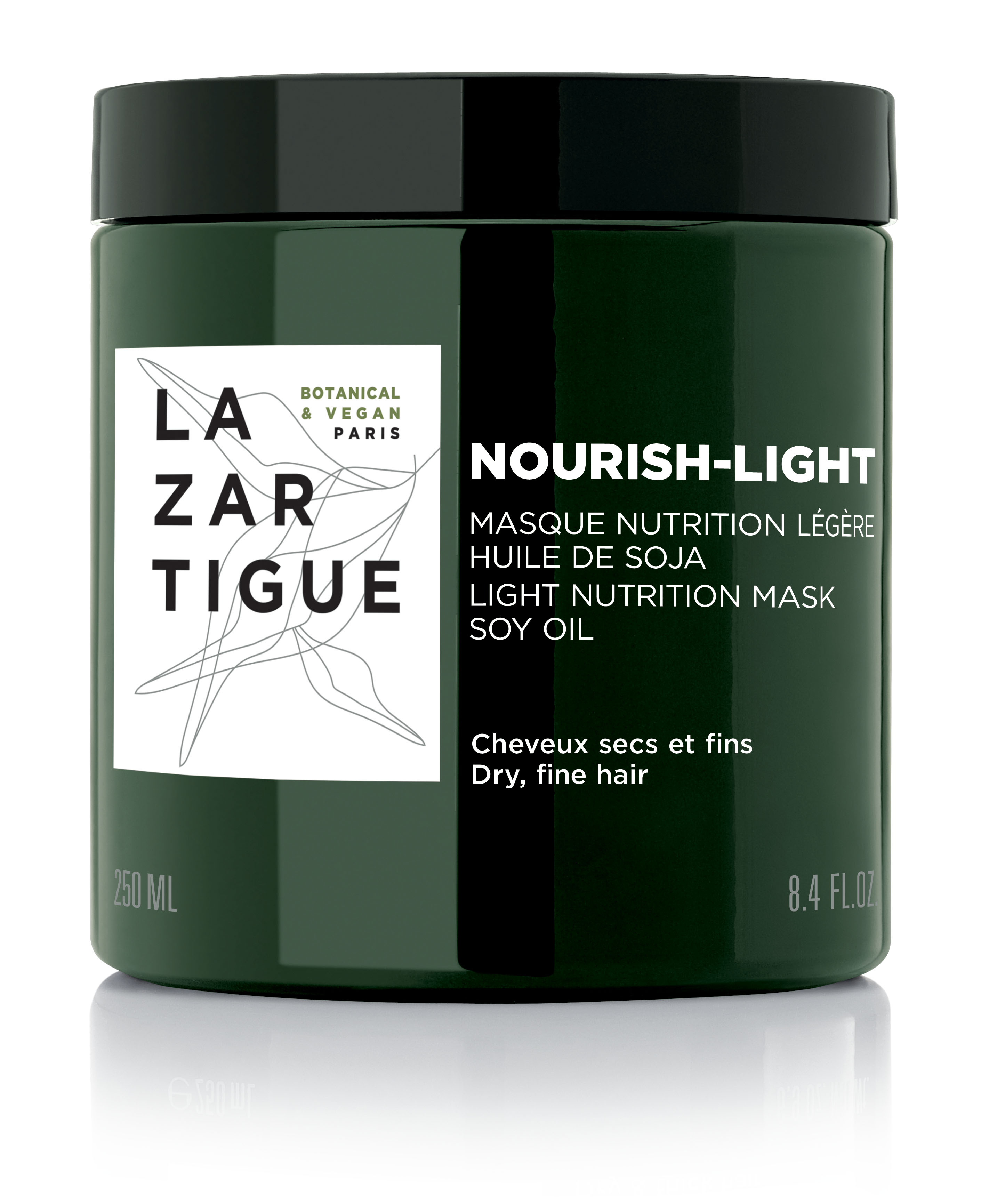 The Volumize Styling Spray helps with hair that's moulting or feeling thin.

It restores volume and hold to fine, flat hair while reducing static electricity. It contains vegetable rice protein, a densifying styling polymer that coats the hair with a protective film. The hair is shiny and volume is amplified.